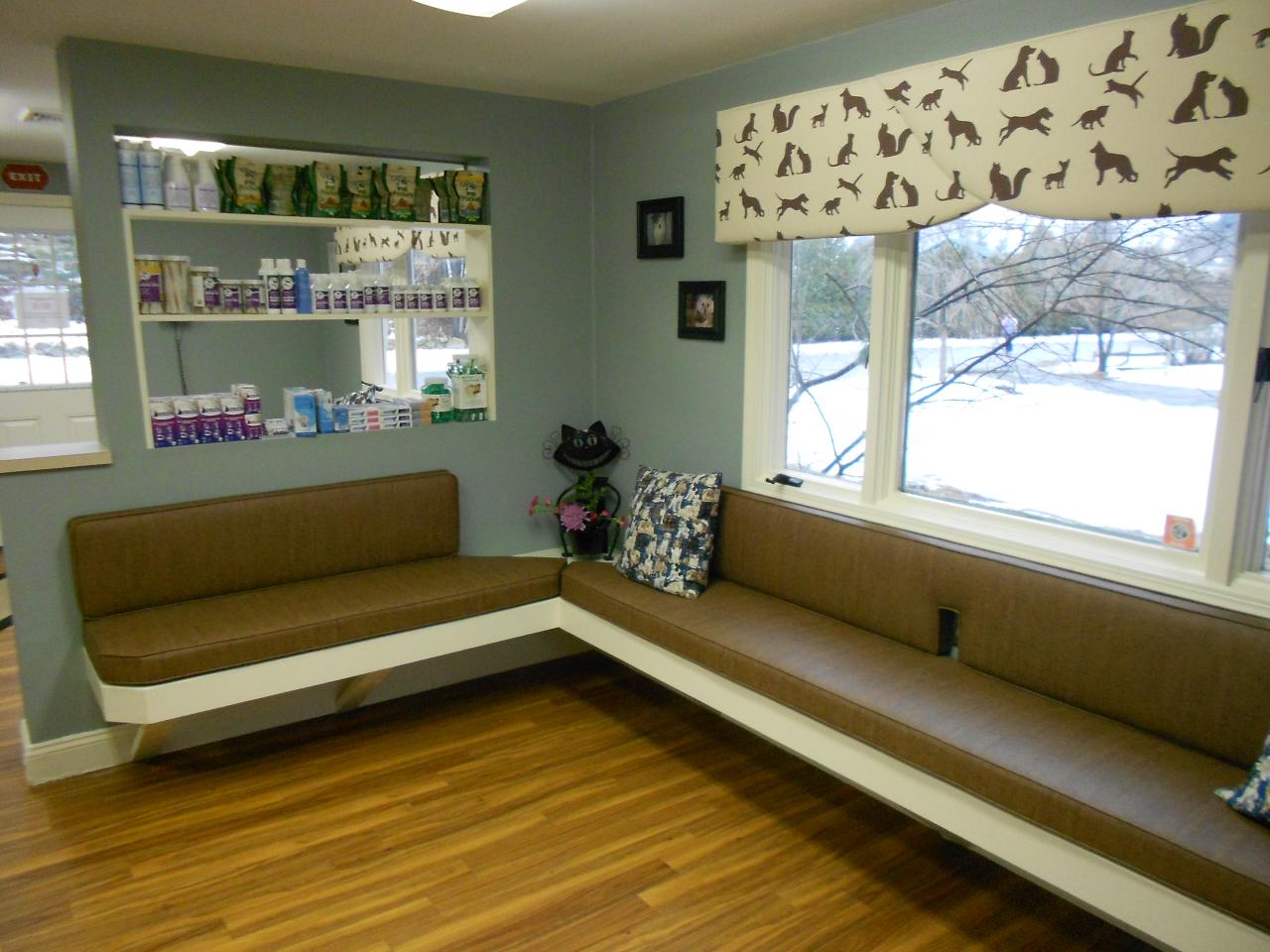 Custom cushion and pillows make this nook inviting
We can create a seating area complete with foam padding and custom cover for a specific space. Add a few decorative pillows to complete the look and you will have a great place for the dog or cat to relax. You know these are made only for the comfort of our animals.
Please take a look at our pillows for sale
If you have specific needs for the animals we try to choose fabrics that will be easy to clean and durable.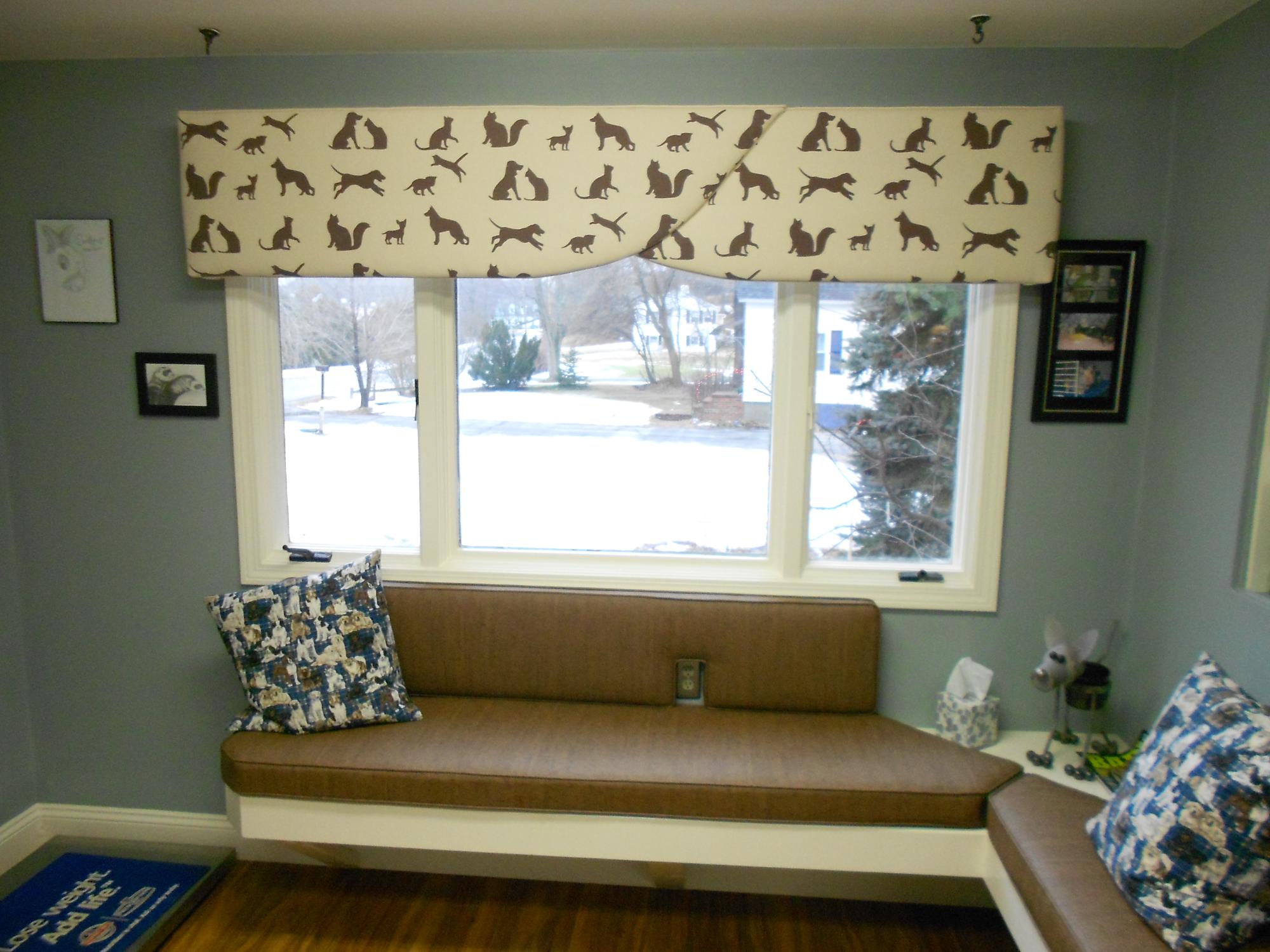 This Veterinary Waiting room was designed for the people as well as the patients to be comfortable and practical