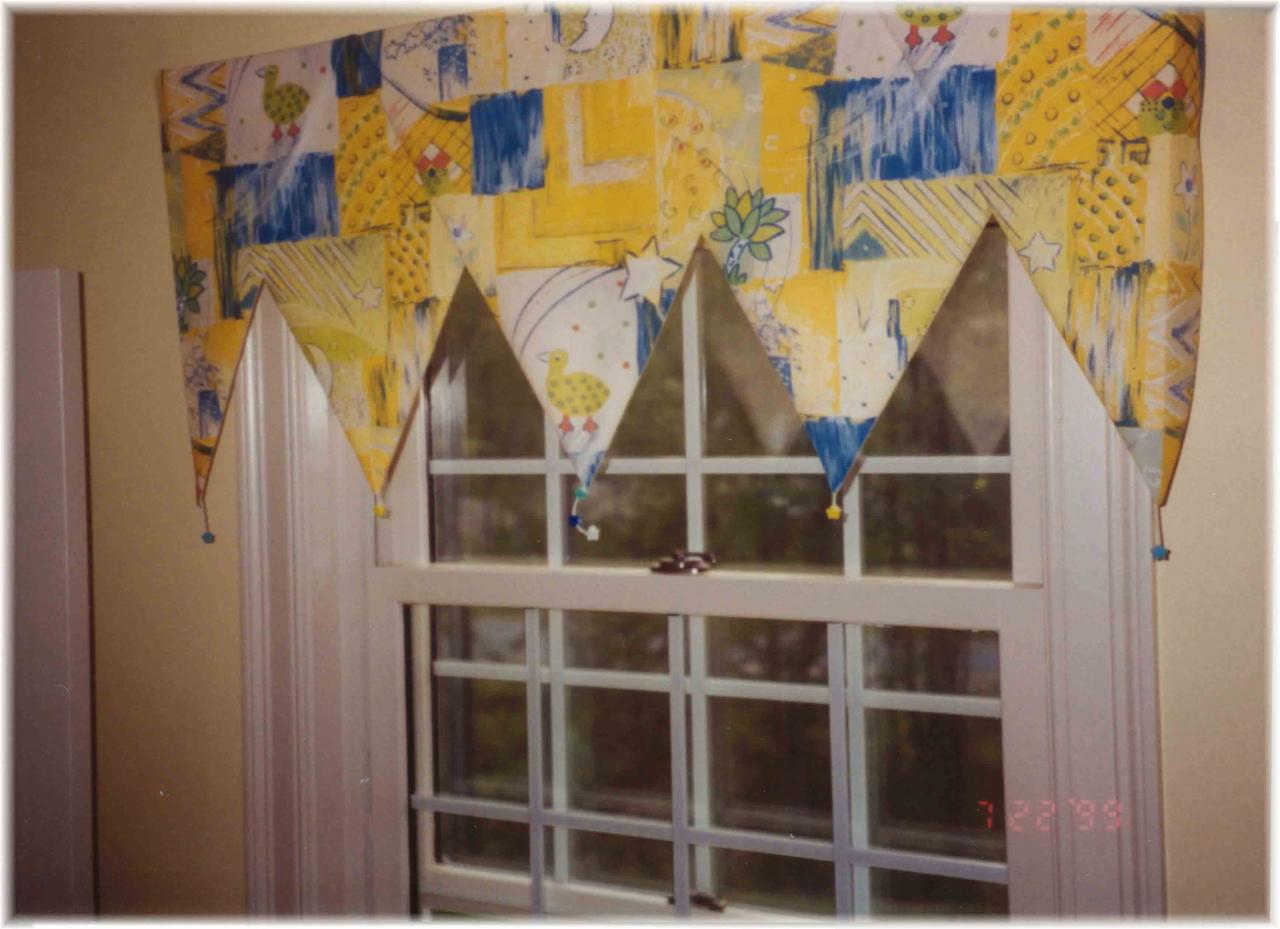 Here is an example of a baby room we created. Details on the valance with special buttons on the tips of the triangles.
The bedding custom made bumper pads pillows quilt and dust ruffle
We added a soft cloth mobile in the shapes of stars and moons.
Faux Roman Shade
Downtown Portsmouth Restaurant
All of our top treatments take into consideration the fabric you choose. We suggest that type of window treatment would be good in the fabric of your choice. We will discuss other options such as lining, interlining, trims, and other factors to consider when choosing your fabric and treatment.
Take a look at our simple and inexpensive valances for sale